Islamabad's decision to include a flypast of J-10Cs in the March 23 Pakistan Day parade has led to intense debate.
Since the news emerged from Home Minister Sheikh Rashid's statement, there has been a debate in Pakistani and Indian defense circles over whether Islamabad is buying these fighter jets or whether their participation in the parade is part of it. of a new pakistani strategy.
Pakistan has a long tradition of showing off its weapons and military equipment in its annual parade. According to defense analysts, the showcase is usually aimed at the adversary, but it highlights Pakistan's military capabilities.
A former Pakistani Air Force officer, speaking on condition of anonymity, told the BBC: "J-10 fighter jets have the potential to play a key role in defending maritime borders or maritime as well as in strengthening the global presence".
Two questions

FC-20E, the export variant of the J-10C was only unveiled in 2019. So if 25 FC-20Es participate in the PAF flypast on March 23, 2022, then
1) Has China manufactured all 25 aircraft and trained PAF pilots in just two years?
2) Is it a total of 36 FC-20E with 70% affordable price? pic.twitter.com/CENGyS9bcS

— Vinod (@VinodDX9) December 30, 2021
There has been speculation regarding the purchase of Chinese "Vigorous Dragons" for some time now. Earlier, reports had said that Pakistan was set to purchase 36 Generation 4.5 semi-stealth J-10C jets from China, but neither party had confirmed the news.
Subsequently, reports emerged pegging the number at 25. However, numerous back and forths have since followed, and the final status of the purchase, if any, remains unknown.
The interior minister had sparked a debate by making a statement indicating that the purchase of the J-10C was the Pakistani alternative to the Indian Rafale fighter jets.
Is it just propaganda?
Although the Pakistani government appreciates the J-10 fighter jets in this year's parade, it could also be a message to portray Islamabad's "political success". However, the presence of these planes in the parade does not imply that they will fly like Pakistani planes.
Seen in satellite images of the Chengdu Aircraft Corporation factory in Sichuan Province: exactly 25 newly built J-10C fighters. pic.twitter.com/pEWzXhljEQ

— AEROSINT PSF Division (@PSFAERO) December 30, 2021
This does not seem conceivable, according to experts, because no formal agreement between the two countries on this aircraft has been reached. A government official said that "no agreement or agreement has been reached so far regarding the purchase of this fighter jet".
This argument might carry some weight given the fact that every year the Ministry of Defense publishes a "Yearbook" on defense procurement. The J-10 fighter jet, however, was not mentioned in this "Yearbook", which was published in the fourth quarter of 2021.
Ever since the Pakistani government announced that Chinese fighter jets would participate in the Pakistan Day parade, there has been controversy in regional and international media over the superiority of the Rafale or the J-10 fighter jet.
Thus, one of the reasons why Pakistan neither confirms nor denies the claims could be to present a narrative to ponder by the Indian military, its sworn enemy in the region.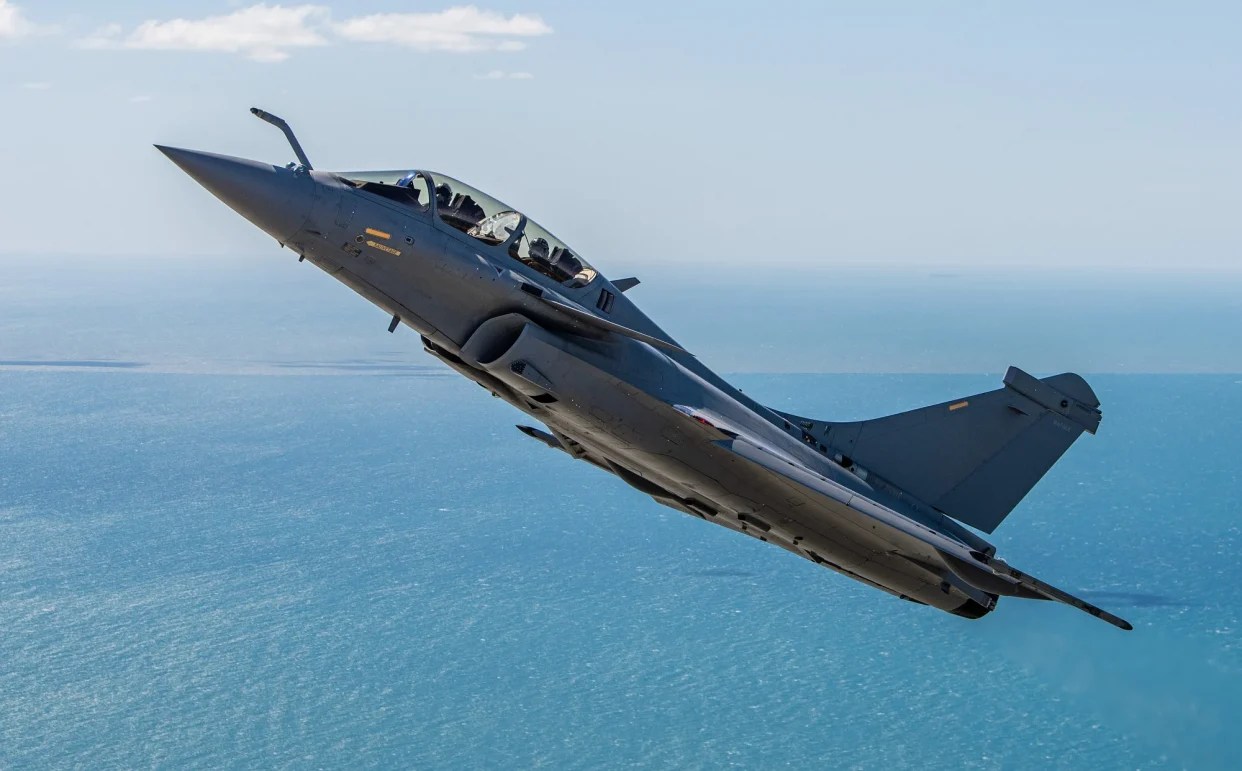 Meanwhile, Indian experts seem to be of the opinion that even though both planes are 4.5th generation fighters, the Indian Air Force's French-made Rafale jet has a clear advantage over the J- Chinese 10C. Some experts have also opined that China will export the FC-20 fighter jet which is an exact copy of the J-10C to Pakistan, as previously reported by EurAsian Times.
Pakistani analysts have themselves noticed that the J-10 hovering over Pakistani skies could be its message to Indians. They argue that the focus of the J-10 aircraft featured in the parade is the answer to the Indian Air Force as there has been a lot of talk about the Rafale fighter jet in the media.
Experts in Pakistan believe that since Sheikh Rashid's ministry is not involved in these decisions, nothing can be said with certainty about the accuracy of his claim regarding the purchase of J-10 aircraft.
The plane may or may not fly as a Pakistani asset, but a deal followed by the flypast cannot yet be ruled out given the evolving military relationship between the two partners.
Not so long ago, Pakistan received China's largest warship which it enthroned and named PNS Tughril. China has consistently armed the Pakistani military with a clear objective of creating a "balance of power" with India in the South Asian region.
J-10C for Pakistani naval operations?
The J-10 is a small engine-powered multi-role fighter that can fly in all weather conditions. It was built to conduct air-to-air strike and combat operations for the People's Liberation Army Air Force. The Pakistani objective to buy these fighters could be divided into four main areas.
First, the J-10 aircraft, according to experts, is extremely vital in terms of maritime security. There is no aircraft in Pakistan's existing fighter fleet that is capable of performing any maritime security task.
India, for its part, has a Mig-29K which it will soon replace with a modern fighter – a Rafale Marine or a Boeing Super Hornet, being likely options.
The Pakistan Navy, observers say, has revamped its "strategic thinking" to play a bigger role in the Arabian Sea. An expert said that "J-10 is very effective and efficient to play this role well". The J-10 jets, analysts say, are armed with ship-destroying missiles and could therefore prove to be guardians of the seas, especially in the face of Pakistan expanding its presence in the Arabian Sea.
Second, since the reign of Pervez Musharraf, the Pakistan Air Force has been aiming to replace its fleet of Mirage aircraft for which J-10C fighters are considered a suitable alternative. In fact, Pakistan previously intended to purchase 150 of these aircraft, but had to put this program on hold due to economic constraints.
In 1967 Pakistan purchased Mirage fighter jets. These planes served as a "strategic force" within the Pakistan Air Force, but their time is now over.
According to defense specialists, the Pakistani army's plan to replace Mirage jets with Chinese J-10 fighter jets, which can not only carry out missions inside enemy territory but also be part of the Strategic Force, has been in preparation for a long time.
So, if inducted, the J-10C could be used as an asset for the Air Force as well as the Navy in Pakistan.
Third, former senior PAF driver Qaiser Tufail said: "It's a welcome addition, you better not put all your eggs in the American basket."
Pakistan, which already operates American F-16s, does not want to put all its eggs in the American basket. Thus, one might fear that in order to bolster its defenses and maintain deterrence with India, it would buy from its closest ally and biggest defense partner, China. Pakistan's reluctance to over-rely on America could be attributed to the close relationship it shares with India.
Fourth, Pakistan has a very important reason to opt for the J-10C fighter to meet its need for an attack aircraft. According to a Pakistani Air Force official, PAF engineers and pilots familiarized themselves with the J-10 fighter jets in 2010.
"This fighter is not new to the PAF, our pilots have flown it before and know it well," said a veteran. This makes the prospect of these Chinese fighters even brighter for Pakistan. This aircraft has also been seen before in joint air exercises conducted between the two allies, indicating that the PAF is somewhat familiar to them.
The ambiguity and suspicion regarding the J-10 contract in official circles could be the result of a dispute over who will declare the acquisition first.
Whatever the circumstances in the corridors of power, one thing is certain: the contract, if completed, could provide a boost to the capacity of the Pakistani Air Force. There are still three months until the flypast, an official announcement regarding the purchase could be made soon.